ESTATE PLANNING TRENDS CREATING HARMONY FOR LOUISIANA FAMILIES
3 Easy Options to Attend this Free Virtual Event
1. Live Webinar – Tuesday January 19, 10:00 AM -11:30 PM
CLICK HERE TO REGISTER
*A live interactive presentation delivered to your computer, phone, or tablet via GotoWebinar. Access credentials will be provided upon registration.
2. Private Office Visit – By Appointment
CALL (504) 274-1980 TO SCHEDULE
*We present directly to you and your family in person for an experience tailored to your specific needs, while following all social distancing and sanitization protocols.
3. Recorded Webinar – Delivered to Your Email Inbox
CALL (504) 274-1980 TO REQUEST RECORDING
*Enjoy the presentation on you time, and still have the opportunity to take advantage of Black Friday Rates on our most popular estate planning legal services.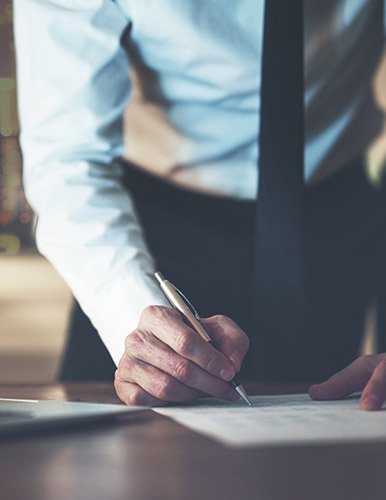 Legacy Law Center was created with one simple goal in mind — to help Louisiana families get their affairs in order in a simple, efficient, stress-free manner. Managing Attorney, Chris Kane has helped hundreds of families throughout Southeast Louisiana accomplish this goal and is ready to help you do the same.
Over the years we've refined our comprehensive estate planning process to provide Louisiana families like yours with an experience that will leave you wondering why you put off planning your estate for so long, and, if for any reason, you are not completely blown away by the quality and efficiency of our service, we have a no-risk money back guarantee.
​We work hard to make sure your experience with Legacy Law Center is unlike any other attorney experience you would expect elsewhere.
Call 504-274-1980 to schedule your initial visit today!

You work with an attorney who practices exclusively in the area of estate planning
You will be educated about your estate planning and estate settlement options in easy-to-understand terms (No complex legalese!)

Your legal services will be completed for a fixed reasonable cost (No hourly billing!)

You receive monthly updates to keep your plan current through life and law changes

You can create an estate plan that includes amendments for life at no additional charge!
We are pleased with the completed total package – the Wills, Powers of Attorney, down to the instructions for the executor and your agent. Chris' Firm is truly a professional group.
Chris Kane has done a great job on our Living Trust. He is very experienced in that field.
I had been knowing for years that I needed to do estate planning, but it seemed like such a formidable task that I kept putting it off. Then I went to one of the Rabalais seminars conducted by Chris Kane and realized how terribly important it was that I immediately do something about it. I have a unique situation, having never been married or had children and owning a good bit of property, so it seemed daunting to approach this whole thing. However, a friend who is in the same situation joined me and we went together to see Chris Kane. Right away he made it so comfortable and explained everything so clearly that we engaged him to help us. It was one of the best decisions of our lives! Christ is not only thoroughly knowledgeable about everything involved, but he is so unbelievably easy to talk to and to work with. He explains everything in simple every-day language and puts you completely at ease. It was actually a very enjoyable experience. Both of us feel happy and relieved that all was take care of with such expertise and efficiency. We recommend Chris to anyone who needs help in this area. He is wonderful!!
Dear Mr. Kane, Larry and I want to thank you so much for all you did in setting up our family trust. Neither one of us know anything about trusts, but because of the time you took to explain things to us, we feel so much more secure and confident. You are a very patient man and took the extra effort to explain things in language we could understand. You'll never know how much that meant to us. We appreciate everything you did and all the time you spent to make this work.
Thank you for your professionalism and help during our recent meeting with you to updates our wills and start our revocable living trust. Joe and I agree you answered every question we had and took away and confusion for us. This process is one that was not eagerly anticipated, but we have such a level of confidence now that it is done. Thank you, again, for your help.
​This is to express my kind of gratitude for the way you handled my estate planning. Like so many people I did not realize that having a will alone is often not enough to protect the best interest of my heirs in this Napoleonic state. The two of you make a great team, one in presentation and one in preparation. I did not have to lift a finger. You did all the work in filing the investment company's change of beneficiary forms, etc. I also appreciate how you protected my son, who is on disability, by advising me to set up a separate trust. It is a pleasure doing business with professionals like you
Don't put off the important decisions because they seem like they will be too complicated or take too much time. Chris walks you through the entire process and makes it so easy. It makes you wonder why I waited so long!
The nice thing about Chris Kane was his ability to listen. As his clients we felt relaxed about our future. Our sense of calm about facing the end was completed when we wrote our trust. We highly recommend this to everyone so you too can feel relaxed and calm.
The experience my husband and I had with Chris Kane was truly an easy and very informative one. He answered all of our questions and eased our minds that we will make our estate settlement truly easy for our children. His firm is now handling my mother's estate planning, and I am highly recommending his firm to my family.
The explanation of how the goals my wife and I had could be accomplished through our wills and trusts were thoroughly covered in a concise and very understandable manner. Diane and I are very pleased and would like to thank you for expediting the process.
Mr. Naquin and I saw your ad in the Clarion Herald and decided this made sense for us at the time. We contacted you and made an appointment to see you at Chateau Country Club in Kenner. There we saw and heard what made sense to us, as we knew little about trusts. Your explanations were clear enough for even us. At the firm, we were treated speedily and courteously when action started immediately. We find your fees very reasonable for the time and services you offered us. Thank you very much!
Having witnessed first-hand my brother losing his entire life savings to nursing home costs, we were determined not to let that happen to us. We attended a seminar given by Chris Kane and obtained a wealth of knowledge. Working with Chris has given us peace of mind knowing that our estate is protected and our affairs are in order.
I value what Chris Kane has done for my family. Attending his seminar was educational and enlightening. He took concepts and terms that were foreign to me and quickly made them understandable. From this basic understanding, he quickly took us through a process that allowed us to develop an estate plan that is meaningful and aligns with our wishes. Chris is knowledgeable, easy to understand, and a delight to work with.
I met Chris Kane at a luncheon presentation for estate planning. I found Chris to be very knowledgeable with the laws in the State of Louisiana. I just moved from Nevada and needed new documents drawn. Chris listened to my concerns and wishes, developed a strategy, and produced my documents in a timely manner. I recommend Chris to anyone looking for quality estate planning.
Attending Chris Kane's luncheon meeting was an extremely informative session for me. My husband and I had concerns about what would happen to our assets if we had to go into a nursing home. After working hard all of our lives, we wanted our two children to have all of our assets when we died. Chris explained everything in an understandable language (for those of us who aren't lawyers!). We were happy to work with Chris and Kristina to set up our trust. They answered all of our questions and helped us understand what was involved in setting up the trust. Now that our trust is in place, my husband and I know that our children will be our inheritors- as we intended-and not a nursing home. Thank you, Chris and Kristina!
Chris Kane is a very personable, knowledgeable, professional individual and a pleasure to work with. The initial low-key presentation he made was perfect for my wife and me to move past thinking about matters (that most of us procrastinate doing anything about), to make decisions about a will, power of attorney, a living will, etc. In our follow-up meeting, Chris was extremely thorough and patient in answering our questions and addressing our concerns. He provided us with all the information needed to construct our legal documents accordingly. My wife and I are very grateful to Chris and his firm for helping us and our children to have a plan in place, and some peace of mind about these end-of-life events. Again, thank you Chris.
Thank you for doing the best job for our estate planning. You did an exceptional job on our trust planning also. Thank you for everything you did for us. Now we don't have to worry for the kids after we are gone.
I encourage everyone to attend the seminars. They are very informative and Chris Kane explains everything in a way you can understand. He is very knowledgeable and patient about answering all questions. We highly recommend him and we thank him for working with us.
Our dealings with Mr. Chris Kane have been very satisfactory. He has answered all of our questions dealing with our estate planning.
Chris, we had been putting off estate planning for quite a while thinking it would be time consuming and confusing, but you made it all quite easy and simple. Had we known how quick and painless it would be we'd have done it much sooner. We would be glad to recommend your services to friends and family.
We attended a luncheon session and were impressed by the clear, informative presentation. This was the assistance we were seeking in preparing our legal paperwork. Chris and his staff were most caring and efficient in drawing up our portfolios and meeting our needs.
Chris- Very professional and friendly! All questions answered, no matter how lame. Highly recommend Chris to all future clients.
Ray and I are very pleased with the way Chris Kane handled our estate planning. He was very truthful and to the point, and he answered all of our questions. We are very happy we chose Chris to handle this for us.
We are very thankful to Chris Kane for making estate planning a simple process for us. It's not necessarily a topic you want to talk about, but you sure are relieved once everything is finalized. I recommend Chris highly.
Mr. Chris Kane, I have no idea what to say but I can say you are a very nice person and a good lawyer. You provided very good services for my estate planning. I really appreciate it. My blessing is always with you!
Chris, we appreciate your handling of our estate. You and the law firm did an exceptional job.
Chris Kane handled our business in a knowledgeable manner with timely, efficient demonstrations we could understand.
As estate planning is no easy task, attorney Chris Kane simplified explanations in order for us to understand such complex subject matter more clearly. It was such a pleasure to work with him, and we appreciate his professionalism and patience throughout our meetings with him. I would definitely recommend both Chris and your law firm to anyone considering planning ahead to save the family time, money and undue stress in the long run.
Very informative, a job well done!
We were very impressed with Chris Kane's presentation and the way he presented it. We had heard 2 other presentations on this same subject, but they were not as informative and clear as Chris's was. We had questions, but there was no need to ask them as Chris's presentation was so clear. Thank you, Chris!
Dear Mr. Kane, Thank you! Agatha and I have appreciated your manners and approach to our request for estate planning. Your explanation and execution of documentation was excellent and answered our questions and fears.
We have been so blessed to have had the opportunity to go to one of Chris Kane's seminars. We had no idea what a trust was. Now we know this is the best way to go. This puts all your important possessions all together. Everything was taken care of all at once, making it so easy for all your loved ones after your passing. We especially thank Chris for answering so many questions that we had. He has truly made this very easy to understand and clearly you know this is the way to go. Thanks, Chris!
Here we are – early 70's, last will is 20 years old and needing a change. I went to Chris' seminar and convinced my husband we had to go see him. Chris could not have chosen a better career. He is very knowledgeable in all matters of estate planning. Very caring and so polite and made us feel really comfortable, and we left with the world off our shoulders. Thank you Chris!
My daughter and I accepted the luncheon invitation received referencing estate planning. Chris Kane, who was dressed like the real professional he is, delivered his informative data clearly. The end result of that meeting has left me and my family to follow through the information received to final legalities still to be finalized in the near future.
Chris Kane handled our estate planning in a very personable and professional way. He explained our plan to us in a manner that was easy to understand and answered all of our questions in a way that made us feel comfortable and informed. I would highly recommend him to my friends and acquaintances.
I can't begin to tell you how much I appreciate what you have done for me in easing my mind by helping me get my estate planning in order. You were so knowledgeable in explaining and guiding me in the procedure and I thank you so much. I'll gladly recommend your services to anybody that I know who needs to do this.

In fact, one of my daughter's mother-in-law, who lives in Gretna, will be calling you sometime soon after she gets her necessary paperwork in order, when I told her how helpful you were in helping me. Thanks again Chris!
In February, 2016, I attended a seminar at Two Tony's Restaurant that Chris Kane held. Chris explained estate planning, Louisiana law, and how to avoid problems when a person dies without a Will. He was very professional, informative, and easy to understand. After hearing what Chris had to say about making a Will, I made an appointment to visit him at his law office.

At his office, Chris explained again to me about estate planning and how I could put my assets in a trust fund that I could leave to my three sons.

Chris was very professional and helpful in helping me make a Will and providing for my three sons when I pass away. I would recommend Chris Kane's seminar on estate planning to any of my friends because I thought he was professional, informative and easy to understand.
I had been thinking about doing a trust and had been putting it off for some time. I went to one of Chris' seminars and he talked about everything I wanted to do and now was the time. The purpose of my trust was for a smooth transition of my assets to my 3 children and to start the 5 year look back period for Medicaid asset transfers. So thanks to Chris and Kristina for their knowledge and guidance through the process, all the legal papers are filed and I couldn't be happier that it's finally done.
Our dealings with Mr. Kane have been nothing less than complete confidence. His knowledge, professionalism, cheerful and courteous demeanor have greatly impressed us. We have complete trust in presenting him with our estate planning procedures knowing that they will be met in a timely and satisfactory manner. This has proven to be true beyond our expectations. Whenever we have had a need to call him for additional advice on other matters he complies quickly and solves the issues with solid and meaningful answers. We trust him completely and do not hesitate in seeking his advice.
If you need an attorney for estate planning or settling an estate then you could do no better than hiring Chris Kane. We are completely satisfied.
Dear Chris,

Thank you for everything you have done for our families! Your knowledge, expertise and execution of the trust you set up for my father was handled flawlessly! It worked exactly as you said it would, and protected our family from further expense and heartache. As a result, I know my father is protected as directed! God bless and thanks again.
Dear Chris,

Thank you so very much for your kindness, professionalism and patience. My estate is extremely complicated, yet you did numerous revisions without making me feel I was a burden and without additional expense! Entrusting you with all of my holdings was very easy for me as I have such faith in you. Once again, thank you!
Chris and Kristina,

Thank you so much for a great trust plan. We sure didn't know anything about trusts. Thanks for all your team did for us.
Chris does an excellent job of simplifying and explaining a complicated subject, how to legally avoid, and greatly reduce the amount of taxes otherwise owed upon death. In other words, how to avoid probate/succession, and to retain ownership/usufruct of assets and income, and how to transfer assets to heirs without paying taxes on the transfer. Chris explains complicated matters in simple terms, and uses analogies. He takes the time to answer questions, and re-explain, when necessary. Chris is detail-oriented, and makes sure everything is agreed to, and correct, before he proceeds. Chris is friendly, humorous, out-going, and passionate, competent, and committed to his work!
The Legacy Law Center made the Trust process easy to understand, the process logical and structured, and most importantly very reasonable from a pricing perspective. We never felt rushed or hurried by Chris and/or Kristina, with always time to further explain and clarify any issues or concerns we may have had. The documentation was thorough and provided with the necessary support for any on-going or additional items that may require additional inputs. All in all, a very favorable experience and one that we would certainly recommend to others.
I wish to express my sincere appreciation for the excellent service provided to us by the Legacy Law Center. Chris took the time to explain all the options to us and helped us make the best choices for our estate planning. We would not hesitate to recommend Chris to our friends and family.
After attending Chris' seminar for estate planning for my parents, I knew I had the right person. Chris and Kristina are a good team. They are very knowledgeable, but more importantly they CARE about protecting peoples' assets! I would highly recommend them.
Chris, it was a great pleasure for me and my wife Joy, along with our three daughters Nancy, Donna, and Stacye to meet with you a few weeks ago to finalize the Gonzales family irrevocable trust. You laid out the plan of the trust very clearly and answered all of my questions. What I admired about you was your patience to answer all of my children's questions and explain in detail what they were concerned about. My wife was also impressed with your presentation. She had to remind me that I should have done this many years ago as she suggested! One more thing, our daughters were overjoyed with their copies of the trust. Especially the way it comes in such a beautiful binder. I also must mention Kristina Galjour, she is certainly an asset to the firm. She made us very comfortable.
We have been very pleased with all that we have learned while working with Chris. He has explained everything to us in a way that we can understand and he has answered all of our questions. He also answered questions that we didn't even know to ask.
Chris Kane is a wonderful combination of professionalism and friendliness. He is a good listener, patient, and very open to questions. I feel I was in good hands during this process.
We liked the way you guided us through the process of outlining our wishes with clear and concise questions and explanations at each step along the way as well as your suggested solutions to questions we may have had. We appreciate the summary of the high points in the document sent for our review, and also for the quick response to the questions we had prior to the final signing. At the final meeting to finalize and sign, we appreciated your review of each document before signing.
What I appreciated the most about Chris Kane was his professionalism in dealing with my project; his sincerity; and his highly enthusiastic motivation. This is a good example of the latter-no fuss, no complications. Easy, efficient, worthwhile.
I was very pleased with the help that Chris gave us. He knew all the things we needed to set up a trust. He is very knowledgeable and stays on top of all the new laws, etc. I would recommend him to anyone that needs a trust or any legal assistance in reference to setting up a trust. The price he gave us was very reasonable and I am very satisfied with the whole process.
Over the years, I had attended several estate planning seminars and knew this is what I wanted to do, but I wouldn't commit. It seemed to me an awesome task! Upon meeting and talking to Chris Kane on a couple of occasions, I knew the time had come. He made me feel very comfortable and helped me every step of the way. He immediately picked up on every detail of everything I presented to him. He and his staff were always available to me and they acted in a very efficient and professional manner. I come away with a well-organized and beautifully bound estate plan that I can hand down to my daughter. She will have no problem understanding and handling my affairs. This makes me very comfortable. I would not hesitate to recommend Chris Kane and the firm to anyone and everyone!
I found Chris to be very helpful, and I have told a lot of my friends how good the firm is.
Dear Chris, we would like to thank you for your help in explaining some of the complicated Louisiana laws pertaining to our estate. The information you provided was simply put. We also appreciated you sharing with some of our adult children from out of state who happened to be visiting at the time of our visit. Thank you for being easy to talk to and understand as well. We look forward to working with you in the future.
Chris, Charlie and I would like to thank you and your efficient staff for the professional manner in which, you handled our Revocable Living Trust. We were very reluctant to take on this task because of the amount of decision making and information we needed to gather. After attending one of your seminars, we were totally convinced that we needed to take this very important step to protect our three daughters from having to deal with all the legal issues. You made us feel very comfortable from the moment we walked into your office until the time we left. Thanks again, Chris, for such a great job.
It was indeed a pleasure working with Kristina at our home. She was able to answer all our questions that my wife and I had and explained the various steps in administering the trust. I would highly recommend her services to future clients.
You and your associates answered all our questions promptly to our satisfaction, scheduled appointments to fit our busy life, and are available to notarize documents as needed.
Dear Mr. Kane:

My wife, Donna, and I had been talking about setting up our will for over two years. I guess it was fate that she saw your advertisement in our Sunday newspaper. The next day I called up and made a reservation for both of us at your presentation that was scheduled at Keith Young's restaurant in Madisonville.

The lunch was delicious, and your presentation was excellent and easy to comprehend. It answered all of the questions that Donna and I had been discussing. Both Donna and I had gone through the process of settling a family member's will, and it was long and tedious. We are still going through settling one of our relative's will. It has been two years and only God knows when it will be completed. We immediately made an appointment to see you and discuss the options of a will versus a trust.

You and your staff were very professional and explained all of our legal questions in language that we could understand. We decided on doing a trust and – as you stated in your presentation – you and your staff were there to assist us every step of the way. The process was easy and not complicated. There were several things that we had to do after our first meeting, and a second meeting was scheduled for about four weeks later.

At the next meeting we went over all of the items that you had requested that we had assembled. We went over everything again to make sure we understood it. Within a week, we received our trust folder. As always, we were reminded that if we had any questions at all to call you or your staff.

Both Donna and I are relieved that the process was made extremely easy and understandable by you and your staff. Everyone was professional – and most important – you and your staff did not forget about us after receiving our payment.
Your service (Legacy Law Center) has put my mind at ease in terms of planning my estate. Your patience and time was well worth it. I have and will continue to recommend your services to other people. Thanks again for your help!
We are so happy to have finally taken care of our estate planning. Chris has made the process very easy to understand. He and his firm were very professional and thorough. We now have peace of mind know our affairs are in order. Thank you so very much.
I always knew that I needed to make a trust and finalize a will for years. I just couldn't understand the difference between revocable and irrevocable. You simplified it all for me. It was like I had a complete and full understanding of all the right reasons for having a trust, when the one phrase or word was used in front of irrevocable. That is 'Medicaid'-irrevocable trust, gave me a full understanding and the differences that told me exactly what type of trust met my current needs. I found that your help, direction, and services were painless and beneficial for my family needs.

Thank you for your support.
We appreciate your personal interest and professionalism. You took the time to answer all our questions. Also, you educated us about trusts and probate. Thank you.
I appreciated the individualized attention given to me at a complimentary lunch. The conversation was very professional, and I felt that the lawyers cared about my financial planning. They listened attentively while I shared my unique situation. Then they proposed a detailed estate planning portfolio that would best meet my desires. I was given the opportunity to clarify questions after the portfolio was explained to me. The process was completed in a timely fashion. I am confident that they will satisfactorily assist my family upon my death to settle my estate. Thank you!
My husband and I felt like Chris made the estate planning process so streamlined and easy! We had been putting it off for a long time and were so relieved when the work was done after just one meeting. We have already recommended Legacy Law Center to family and friends. Thank you!
Mr. Kane was able to explain complicated trust and will information in a vernacular that everyone can understand. Not a high-pressure sales pitch. Quality information so that a well-informed decision can be made.
Dear Mr. Kane, ours is not a large estate, but it is complex; however, you made it easy for us to do exactly what we wanted to do. You drafted an Irrevocable Trust for us, a Trust for our daughter, and two Special Needs Trust. Additionally, you prepared a Will for each of us, a financial Power of Attorney, a Medical Power of Attorney, and a Living Will. We are both very pleased with the finished product and highly recommend you to anyone, including our more than 800 income tax clients. You did a great job for us.
We entrusted Chris Kane in guiding us in estate planning. He is very knowledgeable, and explained greatly the details of the planning process. Thank you, Chris.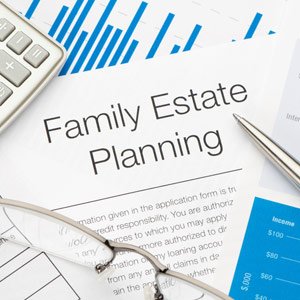 If you own anything and you care about either keeping it during your lifetime, or maximizing what you leave behind to your children, then you need estate planning.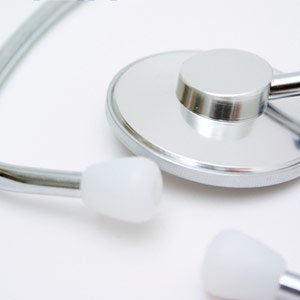 Nursing homes in Louisiana can cost your family in excess of $70,000 per year. The key to protecting your assets from these enormous expenses is to PLAN AHEAD.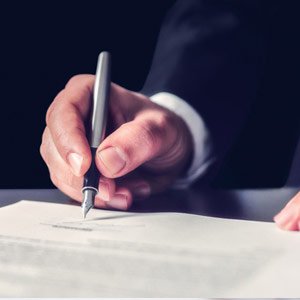 As an executor or an heir, you need prompt, expert legal services to assist you through the Louisiana Succession and estate administration process.
Please provide your name and email address to recieve Chris Kane's jam-packed 28-page Special Report, "Preserving Your Legacy: How to Avoid Probate, Nursing Home Poverty and Estate Tax."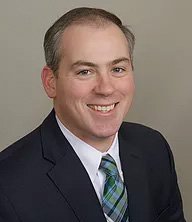 Chris
Kane
Estate Planning Attorney
chris@legacylawcenter.com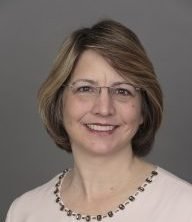 Office Manager/Paralegal
moninne@legacylawcenter.com